AR/VR
Only 4 % of young people are NOT INTERESTED in Virtual Reality. Let's turn the rest of them into your customers.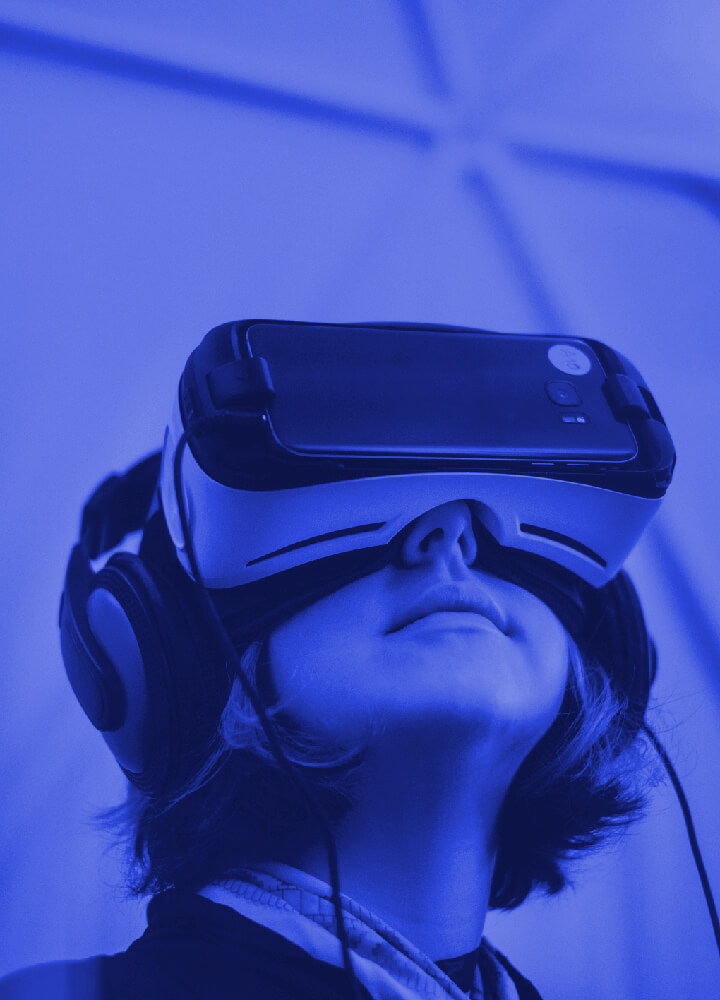 Virtual reality is the beginning
Wouldn't be wonderful to take a sneak peek into a hotel where you are planning to go in a few months? To inspect the house or apartment before you apply for a personal visit? There are hundreds of ways how VR can make our lives easier. Don't miss the chance, grab it now!

We can create awesome visualizations for you - imaginary or realistic scenes, anything is possible with revolutionary Unity technology. Just a bit of work and you can offer an experience that customers won't forget for a long time.
The second category is AR
AR stands for Augmented Reality. It is not required to create the whole new world, we just enrich the reality with digital data. Our portfolio includes a mobile app for tourists that replaces an ordinary tour guide.
Let's talk
When VR comes into play
This technology has a long way to go, but the first examples are already out there. We can help you to be instantly one step ahead.
01
Training in specific environments
02
Revolutionary technology for education
03
Realistic product catalogues
04
Sales innovation in tourism
05
Real-estate and office renting innovation
07
Effective prototyping and design
There are 3 reasons why our clients most often recommend us
Speed & flexibility
We were born as a startup that changes almost every day and requires maximum speed and flexibility. We answer 91% of emails in 40 minutes.
Quality
The best solution is the standard for us. That is confirmed by 5-star reviews on the biggest platform evaluating developers worldwide Clutch.co and stylish hand-written personal letters of recommendation.
Business orientation
Research among our clients revealed that from 95% they appreciate our business orientation the most. We save time, make money, solve problems.
01
Reliability
We deliver to the last pixel what we promise. Our team proactively manages the whole project to the success and deadlines are sacred to us.
02
Human approach
We don't bore anyone with technical terms, we want to speak like humans. We understand business and not to waste your time we speak honestly.
03
Innovation
Innovate or die. We know it and we are not ready for dying, so we constantly innovate, experiment and improve.
04
Cooperation
The main reasons why we are a great SW agency are long-term relationships with our clients. We forecast their needs, save time and in 93% of cases, they are coming back to us.
Contact us
Let's meet over coffee
Address
Pixelmate, s.r.o.
Na Lysinách 443/57
147 00, Praha 4
By car
Exit from Barrandov bridge to Braník
By plane
Coordinates 50.0230122N, 14.4156611E
By walk
2887 steps from OC Novodvorská
By bus
Bus stop Na Lysinách, bus 106 or 121
What other products can we offer?