Custom-made e-shops creation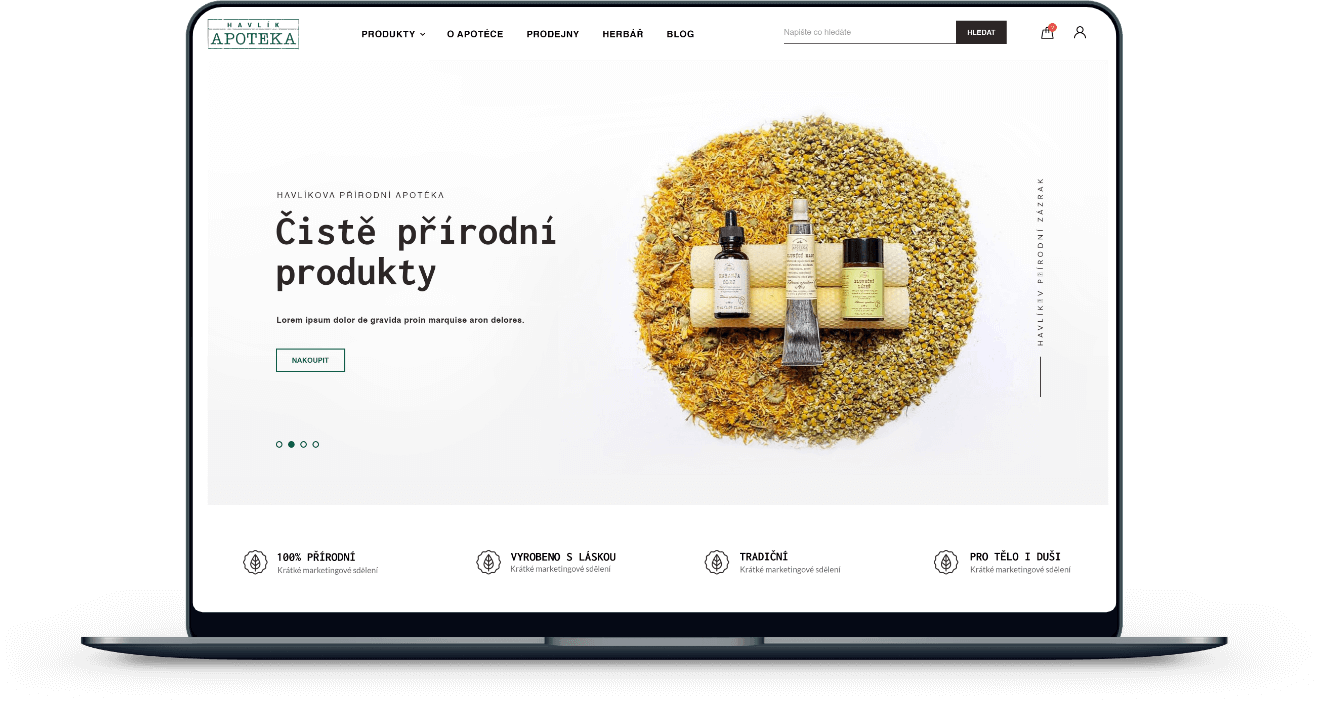 Since 2018

51% of all revenues is generated online
The importance of e-commerce is better not to be underestimated. And if you enter this field, go full-on. Templates are unable to unlock the full potential of your business, it's like a ride with a handbrake on.
Contact us
What can we do?
Clients usually seek us when their e-shop doesn't meet their expectations. Then they ask us to design a functional business model and make their project profitable.
02
Reconstruction of non-functional e-shops
03
Product websites, photos, video
E-shop fatpipe
Let's have a look at an example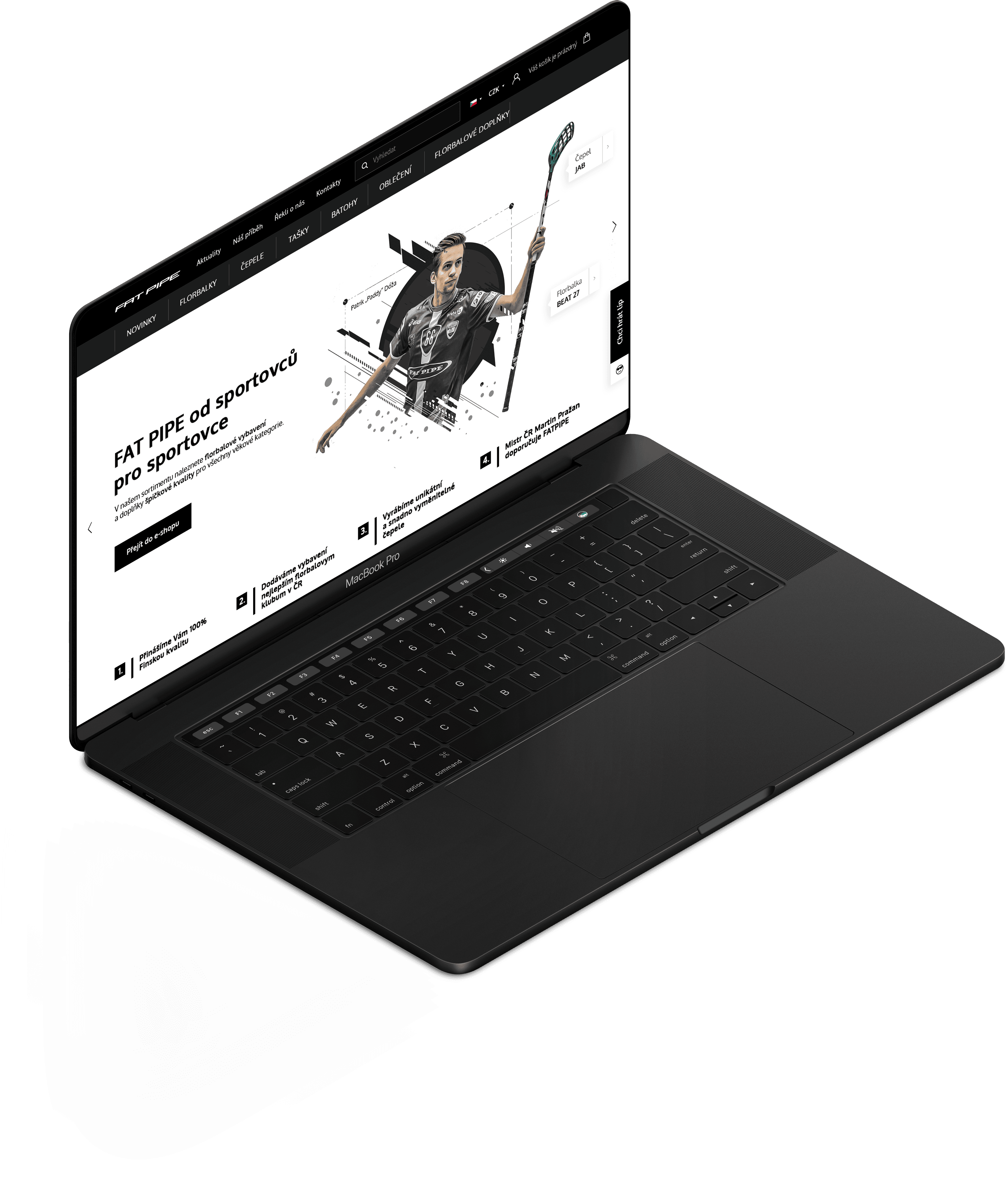 E-shop fatpipe
Function
7 language versions
Retail orders administration
Product pages
Product configurator
Content - blog, social networks
App for wholesale vendors
Advanced reporting
E-shop fatpipe
Results
Building of a modern brand image
Automation of 80% unproductive tasks
Wholesale revenue increase
More accurate data for planning, marketing and growth
More projects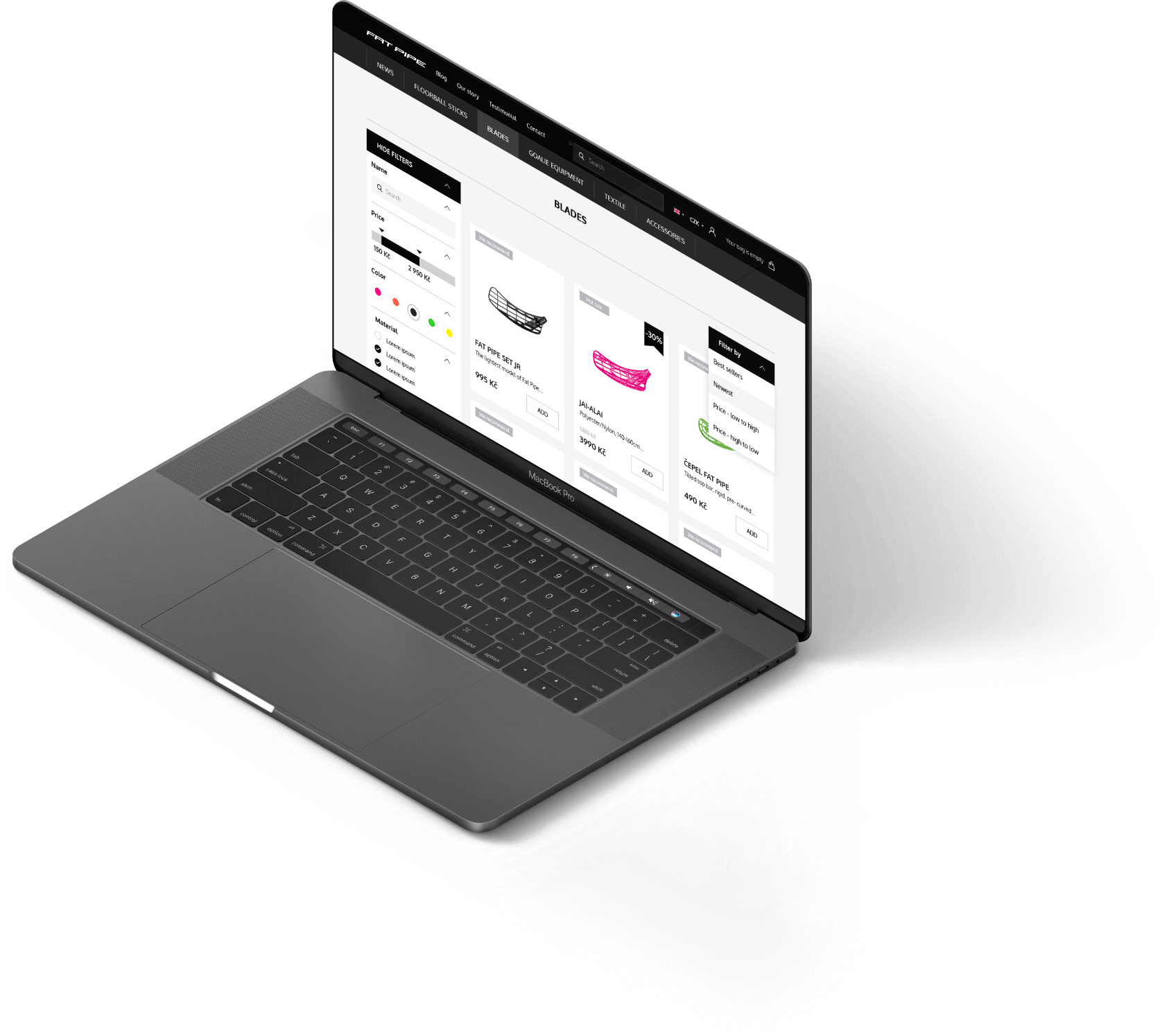 There are 3 reasons why our clients most often recommend us
Speed & flexibility
We were born as a startup that changes almost every day and requires maximum speed and flexibility. We answer 91% of emails in 40 minutes.
Quality
The best solution is the standard for us. That is confirmed by 5-star reviews on the biggest platform evaluating developers worldwide Clutch.co and stylish hand-written personal letters of recommendation.
Business orientation
Research among our clients revealed that from 95% they appreciate our business orientation the most. We save time, make money, solve problems.
01
Reliability
We deliver to the last pixel what we promise. Our team proactively manages the whole project to the success and deadlines are sacred to us.
02
Human approach
We don't bore anyone with technical terms, we want to speak like humans. We understand business and not to waste your time we speak honestly.
03
Innovation
Innovate or die. We know it and we are not ready for dying, so we constantly innovate, experiment and improve.
04
Cooperation
The main reasons why we are a great SW agency are long-term relationships with our clients. We forecast their needs, save time and in 93% of cases, they are coming back to us.
Development step by step
How we create successful projects
Consultation and Workshops
We are finding the right business model for your goals and target group
Solution Architecture
From several prototypes, we choose the right one and elaborate on it.
Design creation
We finalize the web structure and its graphic design with a perfect UX/UI.
Engineering
Without delays, we turn plans into reality. All progress is reported to you weekly.
Testing
The final version is tested without compromises. We debug on 20 smartphones with several OS and browsers.
Deploy
The app that fulfils our highest demands is uploaded to the AppStore and Google Play.
Marketing and Growth
We bring first users and analyze their behavior, based on which we propose additional steps and improvements.
Matyas Mandik
Co-founder of Pixelmate
We're in Forbes 30 under 30
The last few years have been challenging for everyone, but as you can see, the world and we haven't stopped and we're moving on. And we're doing it in style. In fact, our Matthias has made the prestigious Forbes magazine 30 under 30 list for 2021! We are really happy for him.
Read article
Contact us
Let's meet over coffee
Address
Pixelmate, s.r.o.
Na Lysinách 443/57
147 00, Praha 4
By car
Exit from Barrandov bridge to Braník
By plane
Coordinates 50.0230122N, 14.4156611E
By walk
2887 steps from OC Novodvorská
By bus
Bus stop Na Lysinách, bus 106 or 121
Could be interesting for you