Digitize your business
"The world is changing irretrievably, and and users are moving more and more in an online environment. It is no longer just about shopping on e‑e-shops. Companies communicate online, find projects online, streamline their processes through digitization. There are exceptional opportunities nowadays. Be there for them!"
#online
#inovations
#digitisation
#opportunities
#efficiency
How we encounter digitization at Pixelmate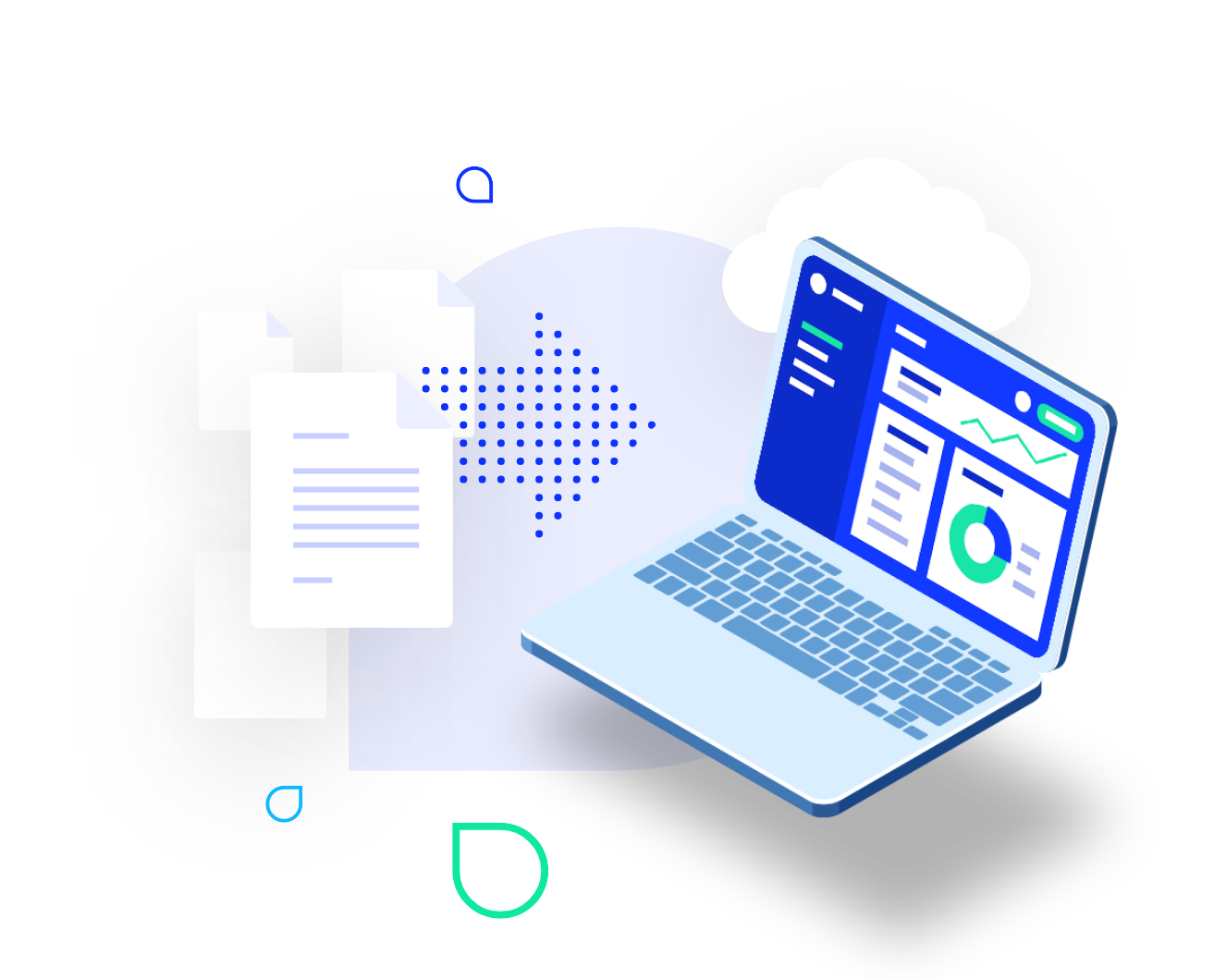 Billboards are over
The days when the billboard by the road and the sales rep in the field was actually working are long gone. Your customers are at the computer and looking for things online.
What has changed?
Customers are much closer to your competition – most users will "click" on several offers.
There is often not much time to present your services and products - you need to impress.
On the internet you need to go straight to the point - unnecessary information and empty phrases will not stand up.
People are using mobiles more than computers - more than 50% of users browse the web via mobile.
How to deal with it?
It is no longer enough to simply have a website - you need to have a professional business-marketing tool.
Don't settle for guesses - web analytics today can accurately describe customer behavior , and conversions can be increased accordingly.
Work with contacts and customers who have yet not decided
Measure and automate the business.
Business processes and communications excel online
Do you remember that it was quite common to keep all documents, including invoices and contracts, in paper form? Now everything is different and it's not just about saving nature. :)
What is a digital transformation?
Reliability
Digitalisation is, in particular, a tool for greater efficiency.
Communication
Whether towards employees or customers.
Process automation
How many times have you experienced doing something over and over again and it became really annoying?
Company data analysis
Analysis, which is used to save time and improve performance of the company.
Offline must be in online
Every day we deal with companies how to connect offline with online. There is often talk in the media that online will gradually replace brick-and-mortar stores, suppress the human workforce and turn offline beyond recognition. We are at the forefront of innovation, so we can make it clear that this is not the case. What's happening is transformation. World of offline must cooperate with the world of online and vice versa.. One without the other will not work.
Food delivery services
Food delivery services like DámeJídlo, Uloženka, Rohlík - beautiful connection of online with offline
E-shops
Although many have long thought that having an e-shop purely without an actual store would be possible, the practice is that e-shops still need them
Shared economy
The phenomenon of this time, the unstoppable revolution that brings services like AirBnb, Lime or Uber.
Company's transition to online
Any company that wants to be competitive must count with digitisation. What can you imagine behind that?
01
Automation of business processes
Simply automate routine work
02
Process digitization
Digitalisation will make it possible to achieve more, and, most importantly, efficiently
03
Communication online
With the concept of home office, this point becomes inevitable
04
Online client service
Slowly but surely disappearing the necessary visits to the office just for the sake of signature
05
Sales and marketing
People are simply looking for information on the internet - would you go to a hotel without checking in on the net?
In our opinion, the question is no longer - what can be digitised, but rather where it is not possible to. Non-binding consultation
Opportunities for start-ups
Increasingly, we are seeing how startup is being created in a company. Top management is well aware that their clock is ticking and they have to do something about it. They set aside a small team or hire them and digitize their business. It's one of the effective ways to keep pace and be at the birth of new, progressive industries.
See an example of successful digitization for Patria Finance
Show case study
What is the main motivation for digitization?
01
They feel like they are "running out of time"
sometimes they caught it soon enough, othertimes not.
02
Employees are leaving the firm
because it is too old-school
03
Company trying to expand
or move forward and recognizes that without digitization it is impossible
04
Every year, the company's profitability decreases
and is not adaptive to changes
05
The company notices the start-up
which is coming to the market much more efficiently, is very predatory and fast
What digitization often brings?
More efficiency to the company
Better overview of the company
Contact us
Let's meet over coffee
Address
Pixelmate, s.r.o.
Na Lysinách 443/57
147 00, Praha 4
By car
Exit from Barrandov bridge to Braník
By plane
Coordinates 50.0230122N, 14.4156611E
By walk
2887 steps from OC Novodvorská
By bus
Bus stop Na Lysinách, bus 106 or 121
What can we help you with?