Blockchain
Don't ask
"What kind of database?"


But ask

"Why not blockchain?"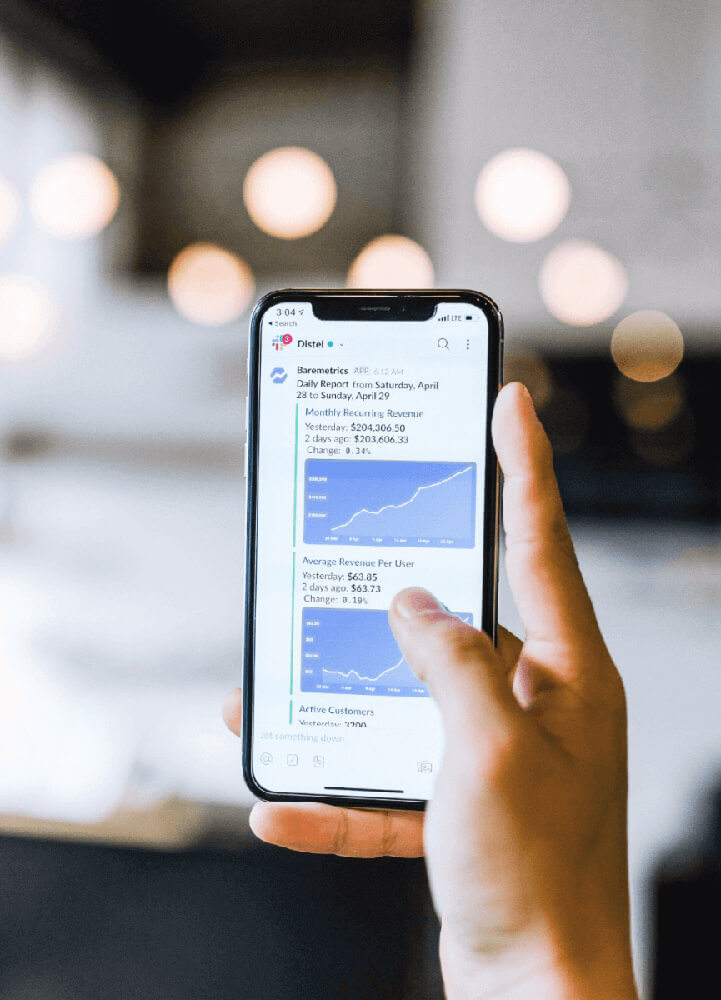 Blockchain isn't just Bitcoin
Blockchain is a technology that we know from cryptocurrencies. However, it is most likely going to revolutionize the whole IT world in the following years. The key is decentralization that allows higher security levels and resistance of any kind of database.
Let's talk
How to use it
Let's see how blockchain can make you money
#1
Smart contracts
Extremely reliable and safe way to conclude a contract or make a transaction with no risk of attack or damage of the system. It has great potential for the IoT world of tomorrow and financial institutions. It is used for example for confirmation and opening of smart locks of shared electric scooters after both sides have agreed to the conditions.
#2
Cloud storage
Storing your data in the cloud using blockchain can be much faster, safer and with no dependency on specific hardware. Cloud storage systems benefit from the resistance of the database to hacker attacks - it is not enough for the attacker to get inside to steal the data. He would have to gain control over the whole network (every connected computer) and that is virtually impossible.
#3
Communication across supply chain
There are several industries involved in the production of a simple pencil - from the graphite mine, woodworking plant to retail. In case of warranty claims, it is usually hard to trace back the exact cause of a flaw, however with blockchain it is a matter of mere seconds. Car manufacturers have already discovered the charm of a distributed network and they are experimenting with the interconnection of the whole production chain, so that they can keep a good track of every single component, anywhere in the world.
There are 3 reasons why our clients most often recommend us
Speed & flexibility
We were born as a startup that changes almost every day and requires maximum speed and flexibility. We answer 91% of emails in 40 minutes.
Quality
The best solution is the standard for us. That is confirmed by 5-star reviews on the biggest platform evaluating developers worldwide Clutch.co and stylish hand-written personal letters of recommendation.
Business orientation
Research among our clients revealed that from 95% they appreciate our business orientation the most. We save time, make money, solve problems.
01
Reliability
We deliver to the last pixel what we promise. Our team proactively manages the whole project to the success and deadlines are sacred to us.
02
Human approach
We don't bore anyone with technical terms, we want to speak like humans. We understand business and not to waste your time we speak honestly.
03
Innovation
Innovate or die. We know it and we are not ready for dying, so we constantly innovate, experiment and improve.
04
Cooperation
The main reasons why we are a great SW agency are long-term relationships with our clients. We forecast their needs, save time and in 93% of cases, they are coming back to us.
Contact us
Let's meet over coffee
Address
Pixelmate, s.r.o.
Na Lysinách 443/57
147 00, Praha 4
By car
Exit from Barrandov bridge to Braník
By plane
Coordinates 50.0230122N, 14.4156611E
By walk
2887 steps from OC Novodvorská
By bus
Bus stop Na Lysinách, bus 106 or 121
What other products can we offer?