BRIEFLY
We are Looking For You!
Become a Member of Our Team
Do you want to work on interesting projects across Europe and be there at the beginning of something big?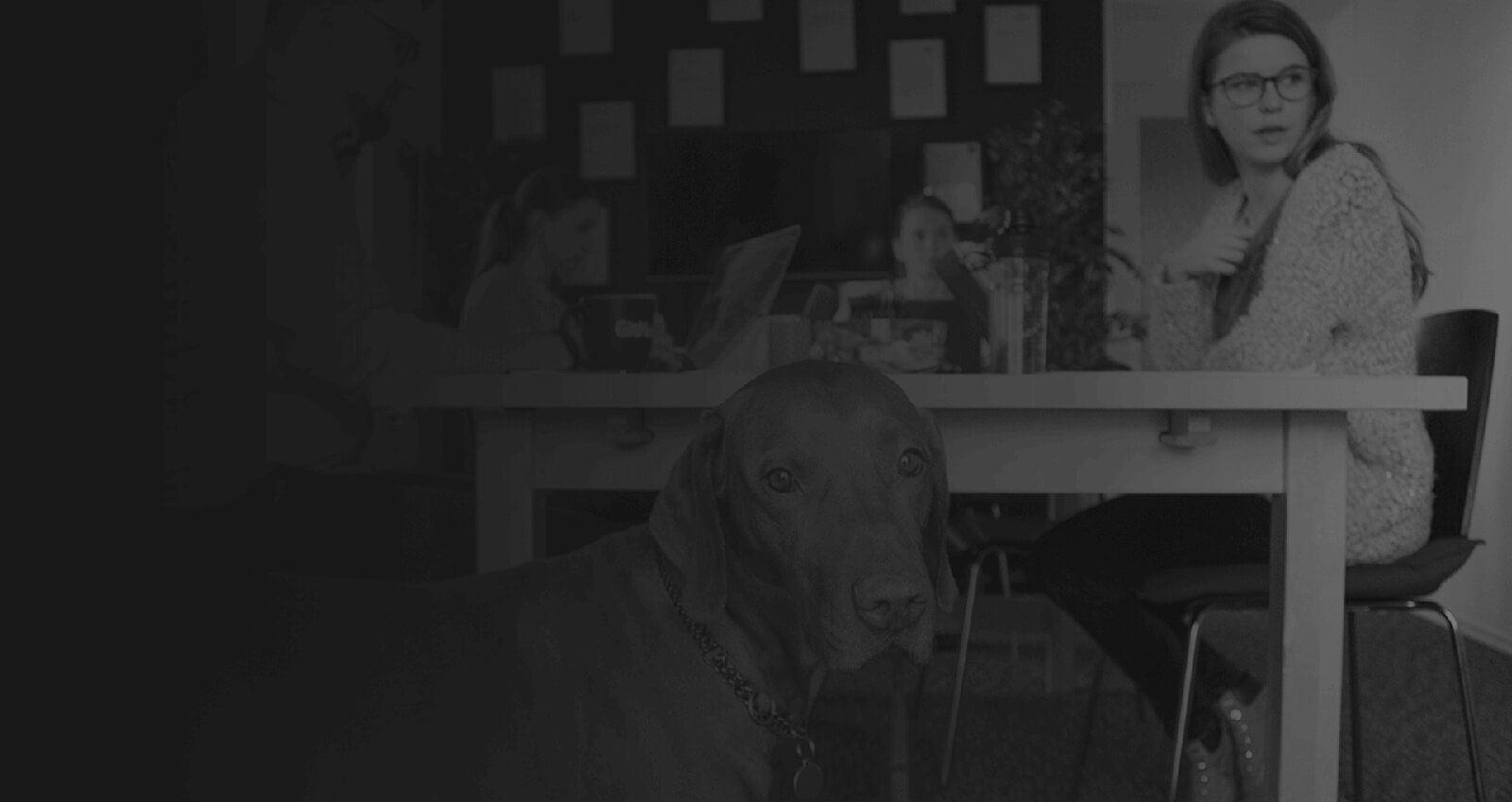 WHO ARE WE?
We are Pixelmate
We are Pixelmate and we develop mobile and web applications for small and big clients from Czech republic and from abroad. As a young and rapidly growing company we offer a fair approach, no bureaucracy and binding management.
WHO ARE WE LOOKING FOR?
We have big plans
We are expanding to new markets and we are looking for new members in our team. We want to build project that will make us proud of our work.
iOS Developer
Can you do some coding in Swift and are you a fan of react programming? Then you are our person and we need you in our team.
PHP Backend Developer
Are you familiar with PHP (frameworks such as Nette, Laravel, Symfony), code versing using services such as GIT and are you experienced with realisation of REST API?
Android Developer
Are you familiar with Java or even also Kotlin, this job opportunity is exactly for you.
React Native Developer
Our team needs a great React person. If you are familiar with React Native and if you follow the trends in development, then you might be our new member.
Designer
Is design industry your natural habitat? If you orient yourself well in the up-to-date trends in the field of web design and UX for iOS/Android, give us a call.
Tester of mobile and web apps
Do you have some knowledge of testing and apps in general, or you just enjoy challenges and solving puzzles? Try to do it as a professional.
Frontend Developer
Do you have perfect knowledge of HTML and CSS and are well acquainted in javascript? Perfect! Come join us!
Pixelmate Team
A Word from Our Founder
"The basis of a successful company are the people. Those, who work daily to ensure that the work for our clients is done in a professional way, on time and on 100%. For the years of our existence, we manage to build a successful and young company, but also a team of great people that I am really proud of.

They say that there is not enough potential employees on the job market and that the companies struggle to find employers. I don't think so. It is necessary for the employer to create a nice atmosphere in the company and a place, where people can realize their potential, say their opinion, be part of a meaningful work that is going to be valued by client and by the company as well. I am very happy to see that we manage to do so and we grow so fast.

We are not looking for people, who cannot find a job. We are looking for people who want to make use of their skills, want to put themselves into meaningful work and experience at work excitement and positive vibes. These are the people we are looking for."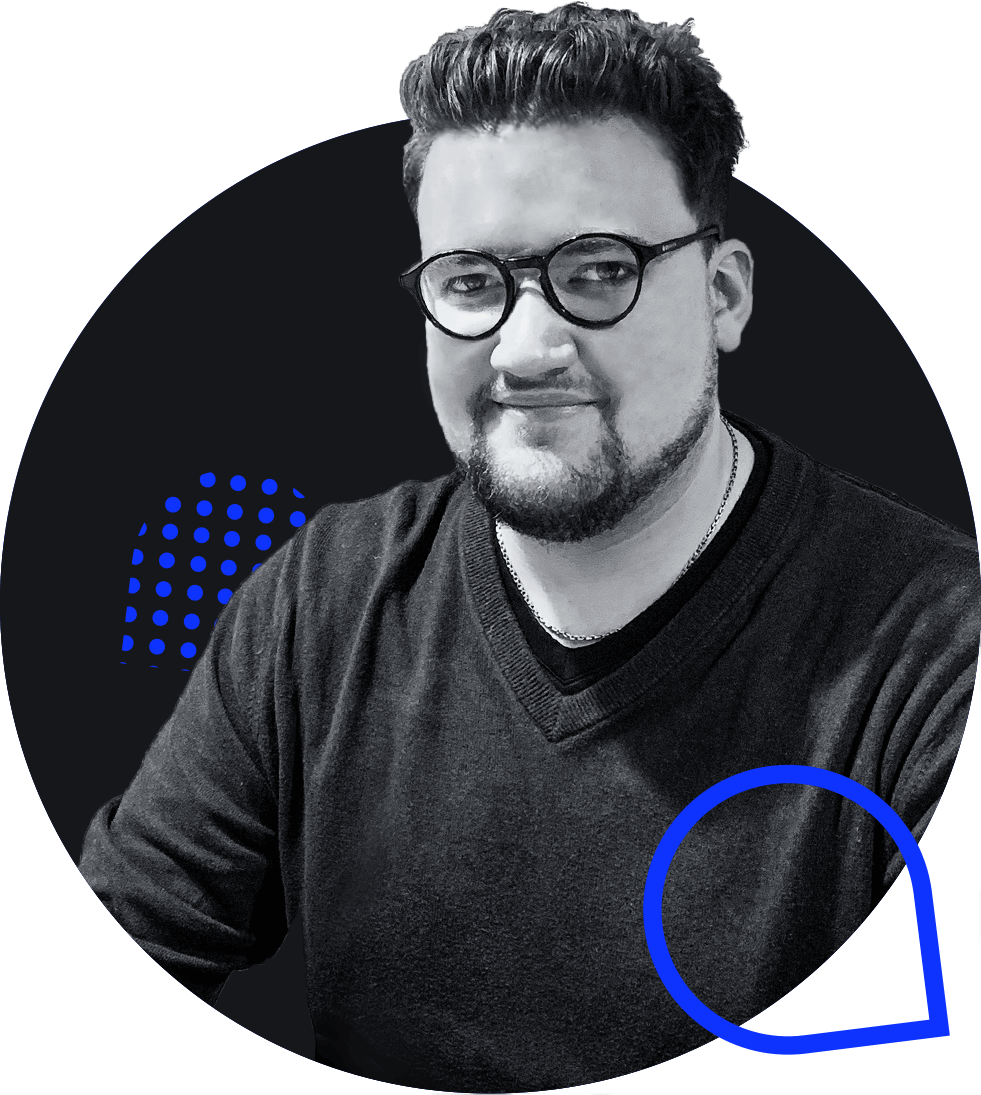 OUR CULTURE
Culture of our company
We do our best to make everybody feel at ease. Thanks to that we can work together on great projects.
1
Growth
The opportunity to learn a lot, you are going to work with talented designers, developers and testers.
2
Events
Interesting team events like a ride in a Hummer, paintball, carting or bikes.
3
Home office
After an agreement it is possibly to work from home occasionally.
4
Sport & relax
Swimming pool, sauna and gym in the office. Evenings with a shisha.
5
Money
Interesting financial fee that will grow as you do.
6
Snacks
Food and snacks (coffee, tea, RedBull, ice cream and much more)
7
Free time & Flexibility
More or less flexible time schedule (we don't really have time cards here)
8
Fun
Common breakfasts or our tradition Christmas party
ARE YOU IN?
Get in touch
Forget about the CV and send us your portfolio. Instead of writing a cover letter, tell us what you like and what you would like to programme. Still being hesitant? Come over to meet with us and try to work here for a day.
JOIN THE TEAM
Rewrite history
As time went
Swipe right
Suddenly, the clients started to trust us and we needed to hire more people as the amount of work increased. Our team of enthusiasts expanded and we welcomed 8 programmers and 2 designers.
We moved to new offices in Prague 4 and welcomed already the 30th member to the team.
We might be heading to the moon, who knows? Maybe we can fly together? Contact us...
Year of COVID, fear and fear of the unknown. In the end, we came out of the crisis as well and strengthened as possible.
2013
2014
2015
2016
2017
2018
2019
2020
Contact us
The beginnings were not easy at all. It took several months until we managed to persuade the first client to cooperate with us. Fortunately, we all recall it in good and the first app is still working very well.
First big clients! We thank Deloitte, Czech Television or Cemix for choosing us and keep looking for other giants.
Year of a great expansion. The foreign clients search for us more and more and we decided to expand abroad. We will soon open our first branch in Germany.
We have new sound clients, we are helping to modernize the Zonky application, we are finishing the fintech app Indigo.
Our values
What are our values?