Stock Exchange Praha
We have renovated and modernized the PSE web application, which shows great results. Learn more..
SCROLL
About the client
The Prague a. s. stock exchange is the most important exchange in the Czech Republic, it operates the main stock market in the country.
The term
3 months
Client
Stock Exchange Praha
Role
Branding
UX/UI
Front-end
Back-end
Project management
Problem
The task of our cooperation was to take over the developed project from a supplier who did not meet the requirements for deadlines and necessary reliability in close cooperation for a long time. The Prague Stock Exchange must release a lot of important data on the web by law and there is no room for error or messing with the deadlines.
Solution
Take over the entire web application project under our wing, solve the handover with a former supplier, redesign the entire application and engineer the new system according to the exact requirements of the PSE.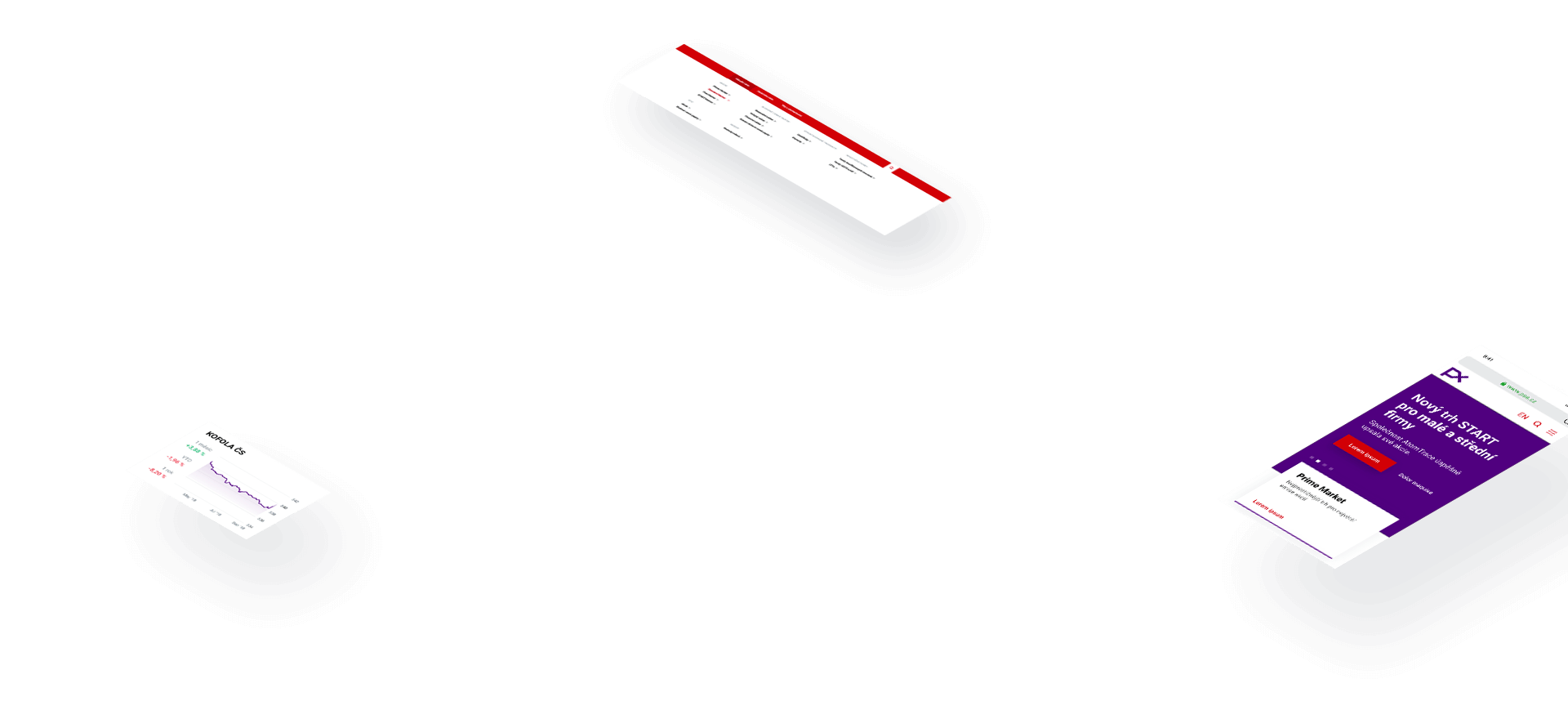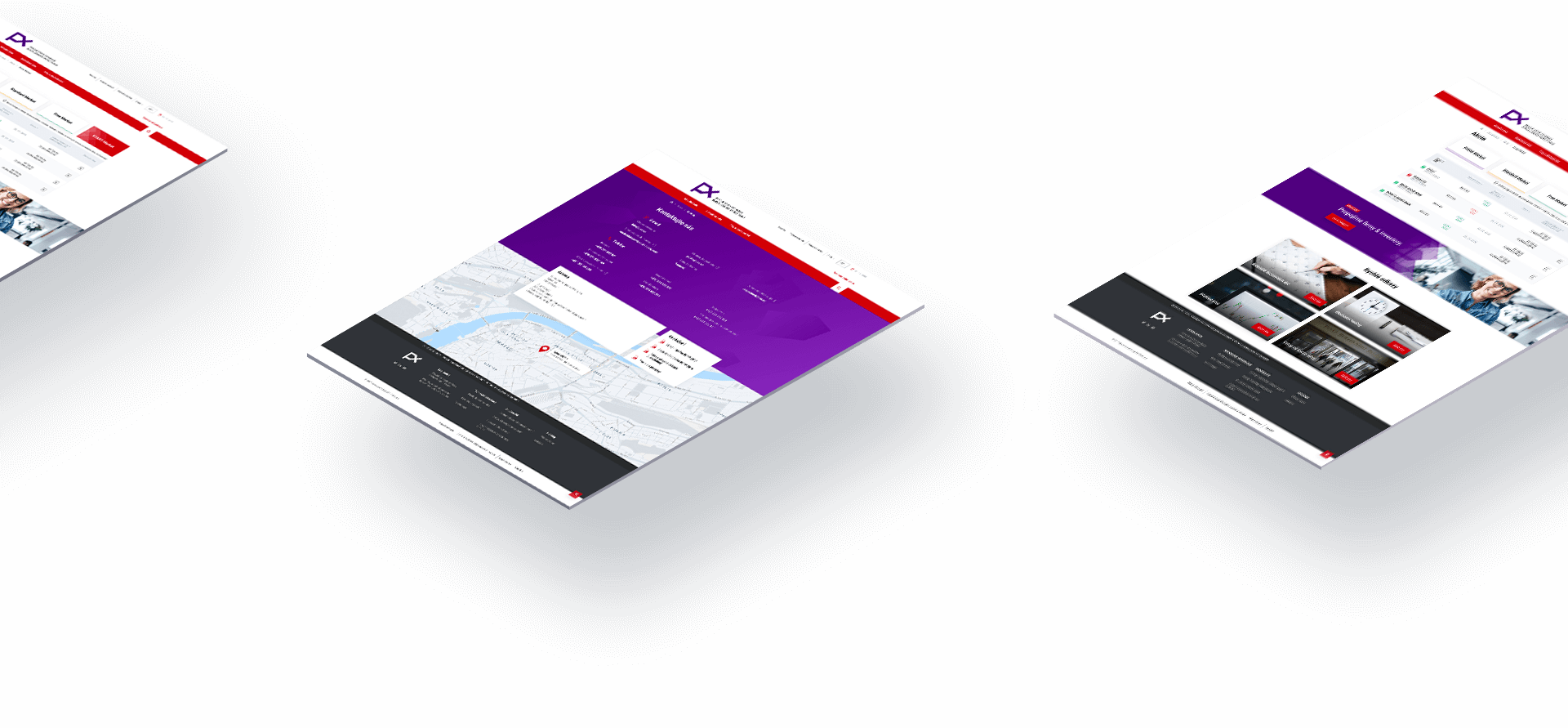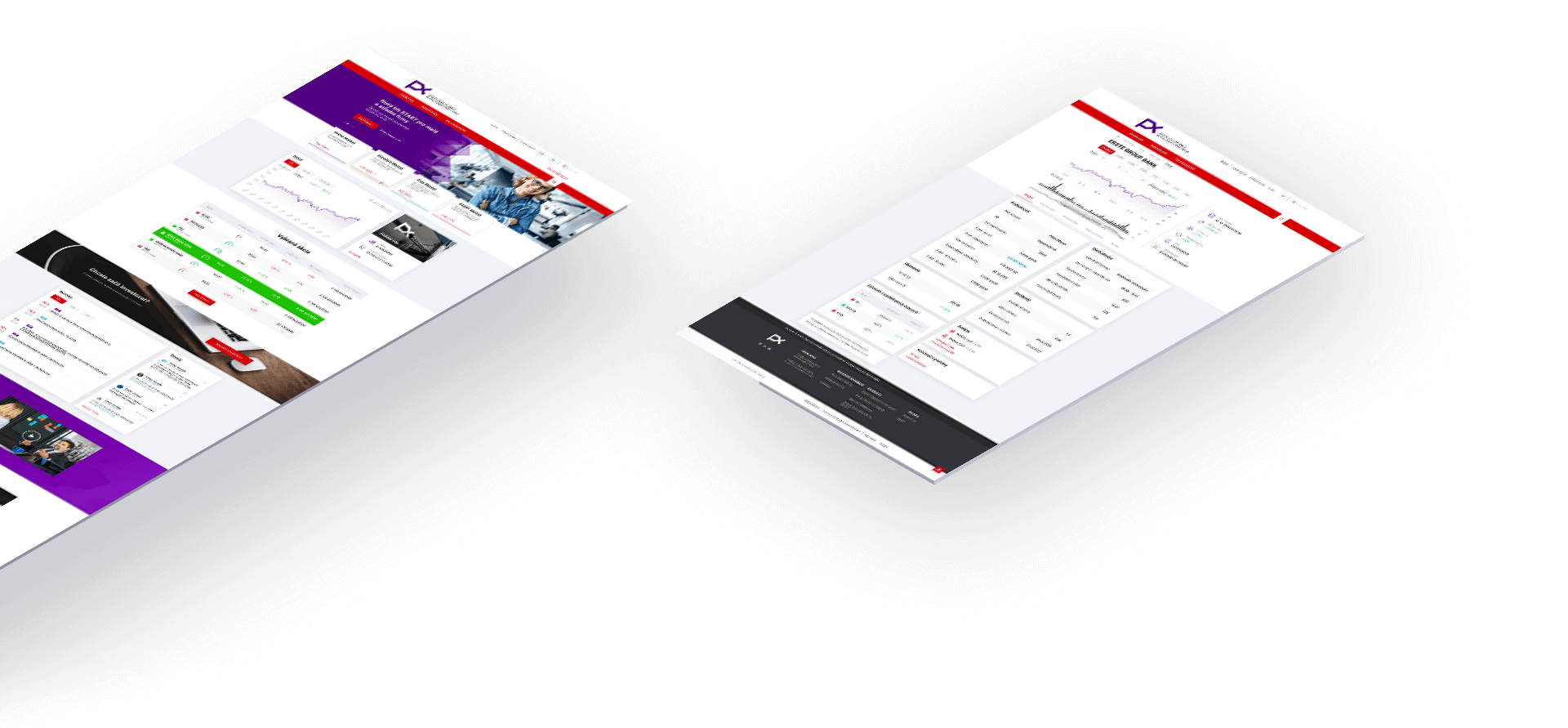 01
Wireframes
For this complex project, it was necessary to sketch everything first so that we could debug and consult the site structure. By having a lot of important information on the web, we had to emphasize clarity and simplicity. After all, a huge number of people go to the web every day and need information quickly and clearly.
02
Brand design
The website of the Prague Stock Exchange should be credible, clear and should not be subject to fashion trends. On the web, we use a beautiful shade of purple, subtle graph animations and clever placement of information so that everyone can orientate easily on the web.
03
Final product
Immediately after launch, we get positive reviews on new pages that are modern, clear, and no one will know that there are many challenging operations running on backend, which are processed in real time in the number of tens of thousands per day.
Check out the new PSE website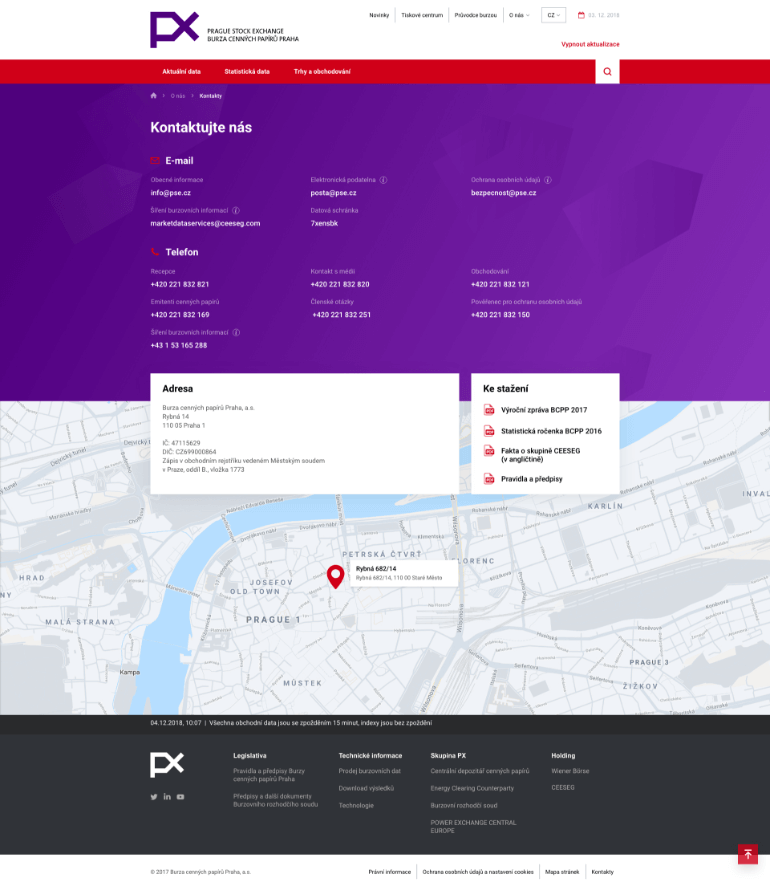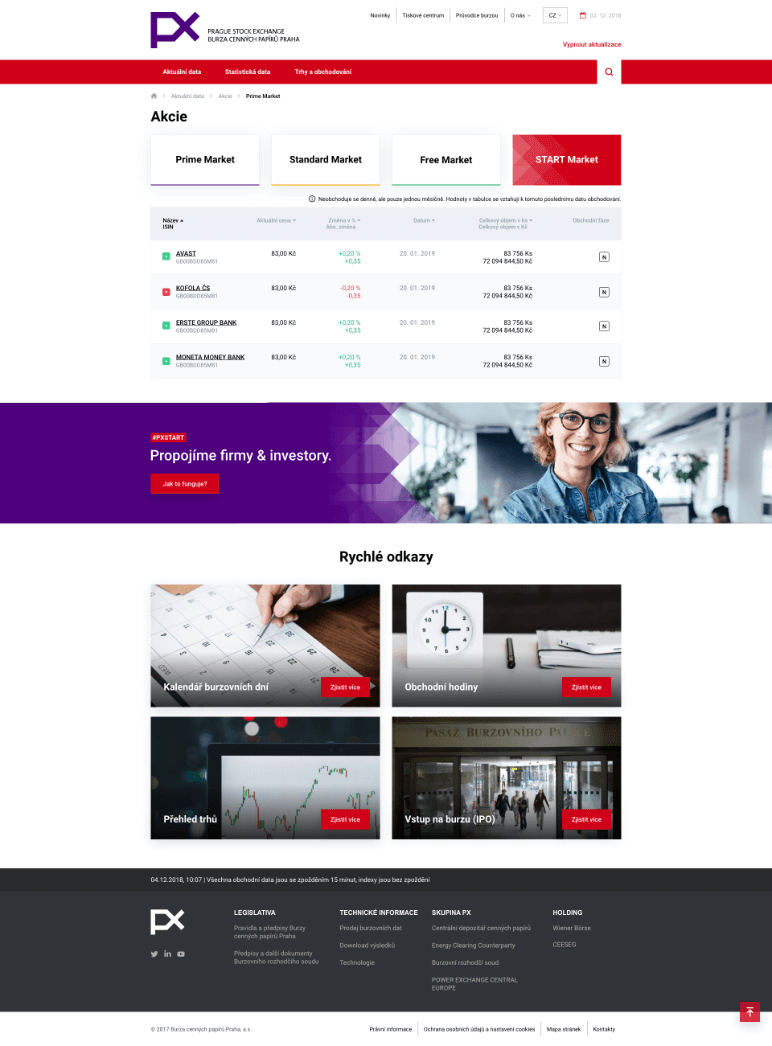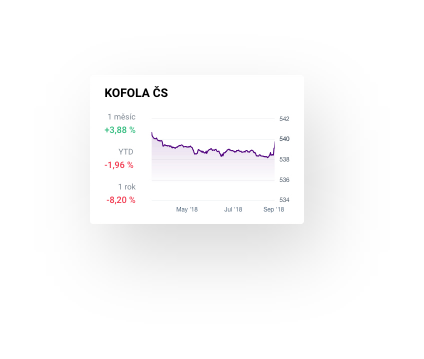 What is the result?
"According to the first indicators, users have accepted the new site more than well. We have increased time spent on the web and the reactions are very positive. We thank the Prague Stock Exchange team for their excellent and smooth cooperation and look forward to further planned development.." Team Pixelmate
minutes
Site updates every 5 minutes
%
More time spent on the web
+
Processing tens of thousands of data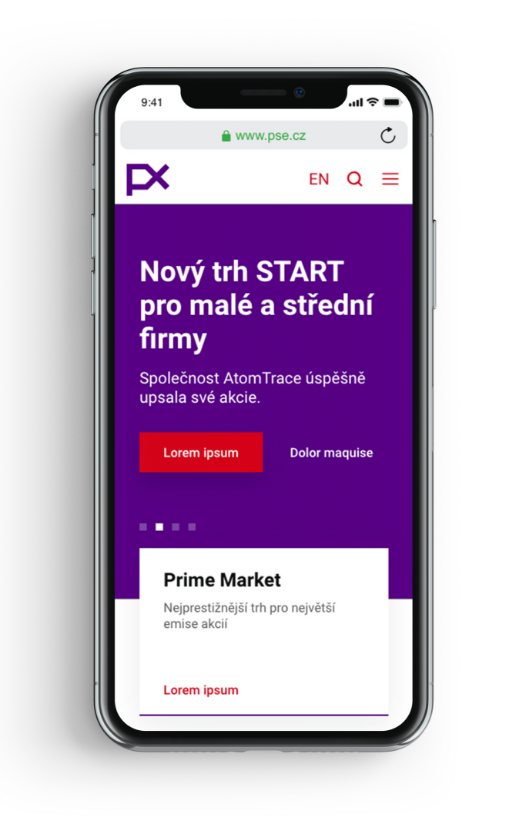 "
"Traffic to new sites is developing promisingly. So far, it is a very short period of operation compared to the same periods last year, but the behavior of users looks much better. The rate of immediate abandonment is much lower, users seem to much easier orientate and their flow is direct and logical."
Jan Kavka
Department of external communication