SuitsUp
Revolution in social dressing
Project introduction
A few words to the web application
The aim of the SuitsUp project was to make the process of renting a suit easier for people. Nowadays, when more and more things are being rented, SuitsUp is another logical step to make it easier for gentlemen to find a quality suit.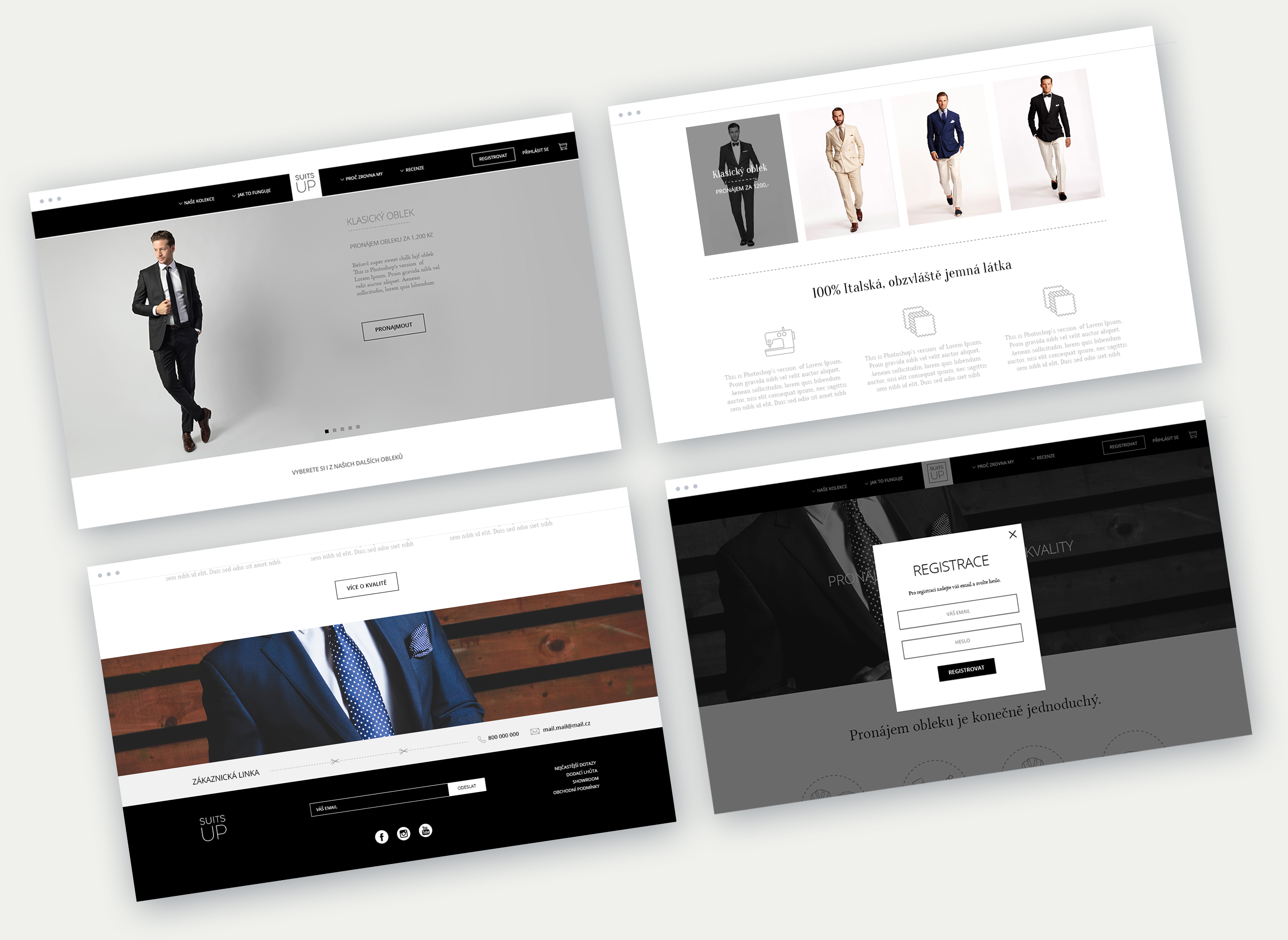 Design
Our vision
During the development, we put great emphasis on the clarity, simplicity and elegance of the website.
We think that we have succeeded. Take a look yourself. :)
Pixelmate team
Project leader
We enjoy designing the project from the very beginning. The logo, the identity and the entire design of the website, when nothing is binding us and the client leaves all the creativity on us. And so, a bold solution has been created that meets the demands of users.
Technical director:

Michal

Project manager:

Terka

Design lead:

Andy

Backend developer:

David

Frontend lead:

Tomáš

Design:

Zuzka

QA manager:

Markéta

Key account manager:

Zdeňka