iOS
Android
Design
Web
Marketing
C´mon run
The best app for jogging fans
Project introduction
Three, two, one... let's go!
C'mon run is for all athletes who don't want to run alone and like to compete. Run outside with friends and compare your times. You will see the results sorted by the best after the race. They will motivate you to achieve a higher position on the ladder. So what? Let's get going?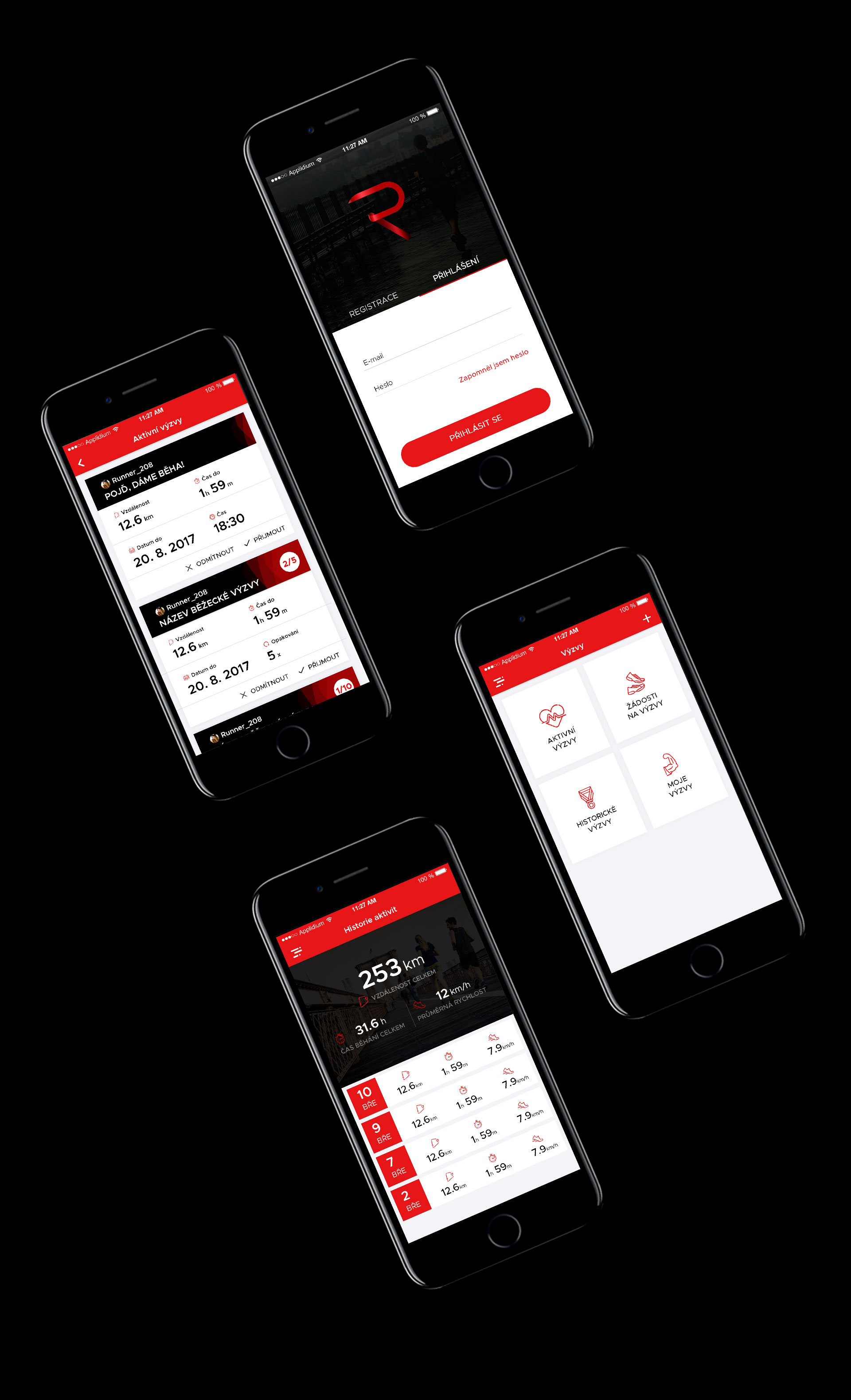 From the backstage
Why do the users like the app?
The application allows you to compare your time with others. You will find out how much you manage to run in comparison to your model, neighbour, friend, or simply anyone you want to compete with.
Pixelmate team
Project leader
This app has undergone an extraordinary testing. In order to see if everything is working properly, we had to leave the office and go outside. It was a nice change for us that we really enjoyed!
Art director:

Míra

Marketing director:

Andy

QA manager:

Štěpán

Android lead:

Ondra

Android developer:

Jiří

Backend developer:

David

iOS lead:

Martin

iOS developer:

Marek

Frontend developer:

Pavel